At Camp Good News...
...there is something for everyone! Get ready to have your choices of basketball, volleyball, soccer, crafts, singing, games, picnics, some silly events.
Some activities we do as a group, like our carnival, our Texas Cookout, and canteen, of course.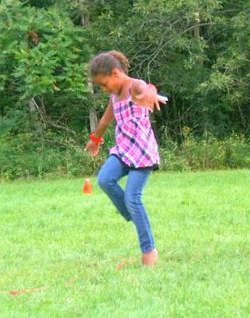 We'll go fishing, canoeing, and swimming with our cabin friends during the afternoons.
Chapel is fun!
Our chapels are the favorite parts of the days for many of our campers. We learn how much Jesus loves us and wants us to be part of His big, growing, forever family. How awesome is that!
During our chat times this summer we'll learn about the value of being determined in working toward our goals. We'll see the movie, "The Perfect Game" .